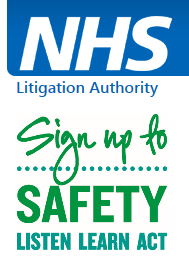 EuroKing is dedicated exclusively to the development of maternity information systems, working closely with the NHS, Public Health England (PHE) and the Academic Healthcare Science Network (AHSN) to help it achieve connected healthcare. The National Audit Office (2013) produced a report, 'Maternity Matters' which examined whether maternity services are getting value for money, a common theme in today's NHS services.
To achieve this, EuroKing works collaboratively with its customers to meet the needs of the evolving NHS and by ensuring its software includes all HSCIC regulatory requirements. Supported by in-house clinicians, EuroKing's specialist solutions are exclusively focused for maternity departments and driven from real user experience, with cost-effectiveness in mind.The team at EuroKing prides itself on continual improvement and consistently updates E3 in line with support and maintenance findings, also reacting swiftly to industry changes. This agility ensures frequent upgrades and improvements are achievable, including clinical enhancements and mandatory changes to the maternity dataset.
The company also works to support the government with a number of emerging initiatives, including its Information Service for Patients and the Sign up to Safety campaign.
Supporting the NHS by working together
In 2012 there were 694,241 live births in England, and the cost of maternity care was £2.6bn (The National Audit Office NAO, 2013). This fantastic achievement by the NHS is unfortunately overshadowed by the £482 million cost of maternity clinical negligence (NHS LA, 2012/ 2013); and tragically 1 in every 133 babies is stillborn or dies within 7 days of birth.
According to the published reports above, the number of births is currently at its highest for 40 years. This includes an increase in complex births involving women over 40 with pre-existing medical conditions.
These developments require an evolving maternity unit, supported by modern technology and information systems, designed to meet the needs of today's society in line with evidence-based medicine. EuroKing is a known market leader and has tailored its software in accordance with Public Health England (PHE) and NSC screening requirements http://newbornphysical.screening.nhs.uk
EuroKing has collaborated with NHS Trusts for 30 years to ensure that its Maternity Information System continues to support the needs of an evolving and increasingly resourced constrained NHS. The company's longstanding customers are happy to recommend EuroKing and references can be provided.