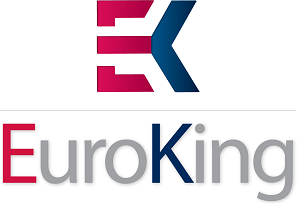 EuroKing has been named by the recently published CDMI+36 Report by Digital Health as having the "biggest rise and highest market share in maternity". The CDMI+36 Report is a new technology adoption report from Digital Health Intelligence, which is based on census-level data of technology adoption by all English NHS hospitals. The report says, "Best-of-breed supplier EuroKing has seen the highest rise in market share, increasing from 17.8% in 2013 to 21.7% in 2016. This has been driven by the increasing demand for specialist maternity systems, rather than a non-specialist PAS or EPR solution for this department."
The independent research report tracks progress against Digital Health Intelligence's Clinical Digital Maturity Index (CDMI) NHS digital benchmark, analysing year-on-year adoption of 27 key categories of clinical IT systems by all NHS hospital trusts since 2013.
EuroKing is the leading provider of maternity information solutions and the preferred choice of 40 NHS Trusts throughout the UK. The company provides a range of technology solutions, including the market leading E3 maternity system, to equip midwives with more innovative and flexible ways of working, thereby supporting better births. As part of EuroKing's commitment to ensure its products continue to satisfy customers' expectations of quality, the company has recently enhanced its Information Security Management System and been successfully accredited with ISO 27001:2013.  This is supplementary to ISO 9001:2015 certification which EuroKing already holds
Chris Yeowart, Managing Director of EuroKing, says: "We are delighted to be recognised as the UK's market leading maternity supplier. Technology plays a vital role in supporting midwives to deliver a safer, more personalised maternity service therefore the continued adoption and development of specialist systems is crucial in this environment."
EuroKing is part of the Wellbeing Software Group and is a member of the RCM Alliance Programme. EuroKing is working with the RCM to inform the development of information and technology solutions to aid midwives to deliver care throughout pregnancy and birth, to improve safety and choice.