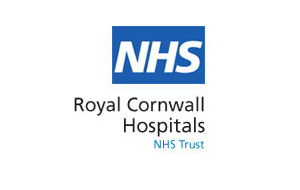 The Maternity team at Royal Cornwall Hospital Treliske (RCHT) is set to deploy EuroKing's state of the art maternity information system across the hospital and community teams.
The RCHT will replace their legacy system with EuroKing's E3 solution, in order to enhance safety for mums and babies across their rural community – including the Isles of Scilly  – and to work towards the trust's paperless agenda. EuroKing is the UK's leading maternity information systems provider, supporting around 40 NHS trusts across the UK and Ireland since 1984.
The trust will be working with EuroKing's expert team to implement the solution and a range of additional modules, including Central monitoring (CTG) and Community Offline – which enables midwives to access and update patient records when out of the hospital, even without internet connection.
David Smith, Associate Director of Women Children Division at RCHT says "The E3 system will replace our legacy maternity system, helping us move towards a paperless service and meeting the 2020 paperless agenda.  We are planning to integrate electronic CTG recording with an option to convert to ST analysis as required, which will ensure our patients are offered the best possible care in line with the national Saving Babies Lives care bundle.  E3 is an easy and intuitive system to use, we are really looking forward to deployment "
Kenna Duston, IT Project Manager at  RCHT says "We are looking forward to working with EuroKing to implement the E3 system and to creating efficiencies through mobile working, reducing duplication of work for our community midwives.
Angela Whittaker, Community Midwife Team Lead and Project Lead at RCHT "I'm really excited to be working with EuroKing on this implementation, I know that there are so many benefits to be had from E3 system.  Having the electronic records in one central place, which can be accessed by clinicians at the time of each patient contact, is going to enhance patient safety and improve the quality of care each patient receives"
The project commenced at the end of February, with a planned go live in June/July.
EuroKing is part of the Wellbeing Software Group and is a member of the RCM Alliance Programme. EuroKing is working with the RCM to inform the development of information and technology solutions to aid midwives to deliver care throughout pregnancy and birth, to improve safety and choice.