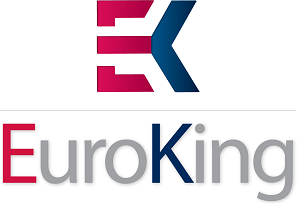 EuroKing is holding a national user group on 5 October 2017 at The Venue in Birmingham. All EuroKing customers have been invited to attend the meeting, which will provide the opportunity to listen to the experiences of existing EuroKing customers on key deployments, opportunities to network with other Trusts, attend presentations on existing and future product development and meet the EuroKing team.
The focus for the day will be how EuroKing can support NHS Maternity departments becoming fully paperless. Presentations will include a company and product strategy update and a case study from Norfolk & Norwich. There will also be an interactive brainstorming session looking at how technology can improve problem areas within Maternity. EuroKing's team of experts will be on hand all day to respond to specific queries and to provide feedback on new and existing EuroKing products.
Alistair Richards, Product Strategy Manager – Maternity says: "Our User Groups are very much driven by our customers and provide an excellent platform to share some detail on our product suite and to listen to and respond to customer requirements. We could not continue to improve and evolve our products without the invaluable feedback we receive directly from our customers."
Users who cannot make the day can keep up to date and contribute to the Q&A session via our twitter using hashtag #EuroKingUserGroup.