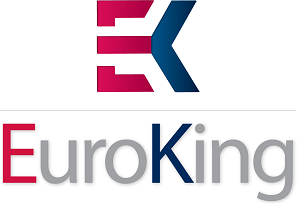 EuroKing would like to thank all customers who attended their most successful EuroKing national User Group on Thursday 5th October, when the company welcomed over 30 attendees to the Studio in central Birmingham.
The event proved to be a fantastic day of discussion and learning; engaging with and debating planned EuroKing product developments, future product direction and hearing directly from the team at Norfolk & Norwich on their progress and positive experiences of using E3 within their maternity department.
The packed agenda also included an interactive brainstorming session for all attendees, raising questions on how technology can improve problem areas within the Maternity workflow and support maternity departments in going paperless. The outputs of this session were incredibly useful and we will be feeding this insight straight into our product roadmap.
Delyse Maidman, Norfolk and Norwich University Hospital NHS Foundation Trust, said: "The day was fantastic. Networking with other EuroKing users on best practice and future developments is always exciting. I was delighted to be asked to present our progress at the trust and our future aspirations. I'm looking forward to the year ahead with the EuroKing team watching first-hand the product evolution and meeting more users at next year's conference".
Alistair Richards, Product Strategy Manager – Maternity "It was great to meet with so many of our EuroKing users. Their on the ground experiences and expertise helps shape our product evolution to truly deliver support to clinical professionals in the provision of the best possible care for woman and baby. We could not progress the product at the current velocity without their vital input."
Some of the day was captured on Twitter, search #EuroKingUserGroup to see the pictures.
Thanks again and see you next year for a bigger and better conference!