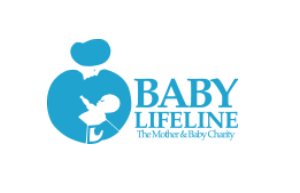 Baby Lifeline is a unique national charity supporting the care of pregnant women and newborn babies all over the UK and worldwide.
It raises funded to purchase much needed maternity equipment and is one of the leading providers of training to the medical and legal professions.
Recognised as one of the UK's leading mother and newborn charities, it has attracted the support of leading figures from the health service who sit on the charity's board and A-list celebrities who fulfil the roles of Patrons that strive to draw attention to this hugely important charity.
Driven by the personal loss of three premature babies, Judy Ledger formed Baby Lifeline in 1981.  Judy understands the tragedy of losing a baby and the exceptional skills and dedication shown by medical professionals often in adverse and under-resourced conditions.
Baby Lifeline has already raised over £9m which has helped to purchase vital equipment for maternity and special care baby units.  However, it is a sad fact that even with the advances in medical care and science today, 1 in 133 babies are stillborn or die within 7 days of birth (NAO, Nov 2013).
Judy Ledger, Founder of Baby Lifeline says: "The generous support from EuroKing will make a tremendous impact on promoting best practice to improve safety in care for Mothers and their unborn and newborn babies. It will ensure even more provision of BIRTH 2 Baby Lifeline training for thousands of maternity healthcare professionals from all over the UK during 2016. At present this charity receives no funding for vital continuing professional development training of health professionals."
"EuroKing are amazing, and its professionals so tremendously understanding and supportive of our work. We cannot thank EuroKing enough for the genuine care given."
Chris Yeowart, Managing Director of EuroKing, says: "Baby Lifeline is a fabulous charity which is working hard to subsidise the funding gap in the provision of maternity care, which is necessary to support patient safety.  As we all know, the NHS is seriously financially constrained, which means in some cases, vital maternity equipment is not being funded because it does not immediately meet stringent financial business case metrics.  As EuroKing is committed to improving patient safety and better outcomes for birth, we recognise the need for investment in modern maternity equipment such as fetal monitors, and wish Baby Lifeline every success in reaching their fundraising target."
For more information, please visit Baby Lifeline's website: http://babylifeline.org.uk/home/