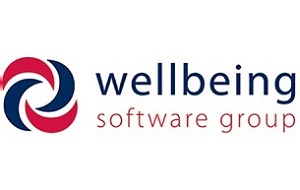 Wellbeing Software Group, the market leading UK based healthcare software provider, is pleased to announce the appointment of Lee Sykes as its new Chief Technology Officer with immediate effect.
Lee joins Wellbeing Software Group from PARAXEL, where he was Senior Director of Software Engineering for the System Design Group. He was responsible for architectural oversight and user experience at this leading biopharmaceutical services organisation's Informatics division.
In this new role, Lee will be responsible for innovation, developing products and technology roadmaps. Lee will lead an expanding and innovative software development team and will be tasked with shaping the future technology of the business whilst creating synergy across the group.
Commenting on the appointment, Graham Ridgway, Group CEO, Wellbeing Software Group, said: "Lee brings a wealth of experience to Wellbeing Software Group and will be an asset to the management team. His knowledge of technology innovation as well as his deep industry experience will be invaluable as we look to build on the individual successes of our industry leading and fast growing companies."
Lee added: "I look forward to working with the group, which has a well respected product set. I relish the opportunity of driving forward the innovation at Wellbeing and taking products to market. There is a lot of innovation happening, especially with the flagship radiology offering CRIS from HSS which will drive strong change in the market and I'm looking forward to focussing on this and increasing the rate of development. I am really impressed with the company's vision – it is really compelling and there is a lot of talent at this trusted brand."